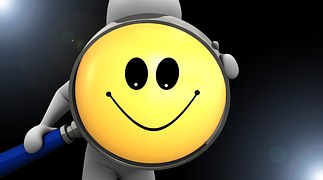 According to Elijah Chiland from Curbed Los Angeles news, "…for the average Angeleno, the prospect of owning a home is starting to look a lot more like a preposterous fantasy." Earlier this week, Curbed LA featured 10 great starter homes in Los Angeles, ranging from $459,999 to $700,000. Those prices are out of reach for many buyers and very few of them were near the city center (just forget about the Westside).
According to Trulia, median starter home prices in the Los Angeles metro area are actually at a more reasonable but still intimidating $334,000. Trulia only works with data from homes listed on their site. The metro area includes the entire county and a Trulia map of homes sold in that price range show many of the properties are in south central Los Angeles, sections of Long Beach, and around Inglewood and Compton.
Nationwide, the number of starter homes on the market dropped more than 12 percent in the last year; meanwhile, prices rose 6.4 percent. The median home price in Santa Clarita is $395,200. Home appreciation is up 18.0% in the last 12 months. "Santa Clarita is one of the pockets throughout California that outperform surrounding regions," said Jim Link, the Association's chief executive officer. "The schools are a draw and buyers get more house and property for their money." The home buyer will have a choice of 15 New Construction communities along with the resale inventory of single-family homes, condos and townhomes.
If you're looking for somewhere to live, the Santa Clarita Valley, encompassing the areas of Stevenson Ranch, Valencia, Saugus, Newhall, Canyon Country and Sand Canyon offers you affordable and quality living. There is no need to continue paying the exorbitant rental prices in nearby communities when you can own your home here!
Thinking about buying or selling a home? Contact me at any time. I am never too busy for you!