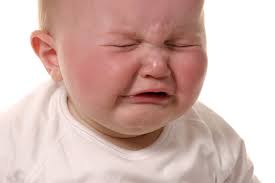 Many sellers, agents and lenders are frustrated with the mortgage industry when it comes to appraisals. It can make or break a sale and disrupt moving plans. In the current local market, prices are rising and sellers are receiving multiple offers resulting in sellers who are willing to be more selective for the offer that meets or exceeds their expectations

Here is where the problem occurs: every appraisal needs at least three comparable sales (comps), one pending and one more listing in that neighborhood. You should not cross major streets, freeways, cities or zip codes to find the best comparable sales. All houses will be graded and adjustments will be made for square footage, amenities, and improvements. When looking at the comps you can't skip the house next door or the one around the corner because of a lower sales price.

Another very important consideration is that sold comps cannot be older than 6 months. Views, pools, landscape and upgrades can be subjective and does not guarantee that the appraiser will make significant adjustments. After the appraisal report is submitted there are other hurdles to overcome: underwriter and appraisal review.

The fact-of-the-matter is that it doesn't matter how many multiple offers a seller receives—even on the first day that the home is placed in the market. It also doesn't matter how much the seller wants! What matters is what the house will appraise for and if the comps don't support the sales price then the loan-to-value will usually come in low; of course, a buyer can choose to pay the difference in cash and that amount will be more than 100% of the anticipated down payment.

Thinking about buying or selling a home? Work with a professional that has the knowledge, expertise and experience to protect your interests.

Contact me at any time. I am never too busy for you!
Mariness Chata / (661)317-3332 / MarinessChata@outlook.com