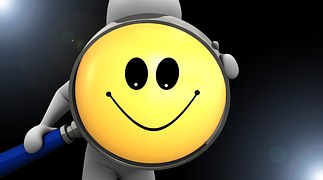 "Real estate cannot be lost or stolen, nor can it be carried away. Purchased with common sense, paid for in full, and managed with reasonable care, it is about the safest investment in the world."
-Franklin D. Roosevelt
If these words of wisdom do not move you from thinking about buying a home to actually taking the action now, it is because you still have many questions about the entire buying process. No worries though, you are not the only one!
The majority of home buyers ponder the same questions over and over in their mind. Let's face it, for most people, buying a home is a lot more complicated and emotionally charged than any other transaction. These are some of the most common questions that I receive from home buyers throughout the transaction process:
What home can I afford?
How do I find a trusted lender?
How can I tell if my agent is really working for me?
Can I buy a home and sell my current one at the same time?
How many homes should I see before making an offer?
What do you think the seller will accept at a fair price?
How do I know if the property is a good deal?
How quickly can I close?
Should I get a home inspection?
When can I back out if I change my mind?
Is this a good time to buy?
A professional and experienced Realtor will be able to satisfy all of these questions and more and giving you peace of mind.
Before you start spending countless hours searching the Internet for homes and signing up for several home search websites I recommend that you sit down with your trusted Realtor and go over all your questions and concerns. Do not feel pressured to make a quick decision until you fully understand what you are getting into but don't allow fear and lack of information stop you from making an educated and wise decision about your future. Owning a home is not a luxury nor a gamble, it is a desirable goal as a long term investment.
These are just a few benefits of homeownership;
Freedom to improve and customize your home to your preference
You enjoy the benefits of stability as a stakeholder in your home, neighborhood and community;
Security of a safe, long-term investment;
Receive tax incentives
Build credit rating;
Build equity and increase your wealth;
Do you still have doubts if homeownership is for you? Would you like to learn more about your options and how you too can own a home in 2017? Call or text me at any time at (661)317-3332. I am never too busy for you!