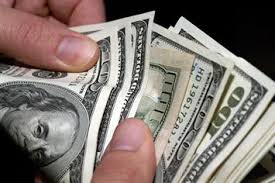 Cash deposits and deposits that can't be verified seem to be the biggest issue when it comes to getting a client a loan.
We tell every client to avoid putting any money in the bank that can't be verified. If they have cash, we tell them to spend their cash and save their paychecks. Do they listen? NO! So we end up in situations that we don't want to be in and we fight with the Underwriter's so we can get loans through.
When bank statements (typically covering the most recent two months) are used, the lender must evaluate large deposits, which are defined as a single deposit that exceeds 50% (previously 25%) of the total monthly qualifying income for the loan.
If funds from a large deposit are needed to complete the purchase transaction (that is, are used for the down payment, closing costs, or financial reserves), the lender must document that those funds are from an acceptable source. Occasionally, a borrower may not have all of the documentation required to confirm the source of a deposit. In those instances, the lender must use reasonable judgment based on the available documentation as well as the borrower's debt-to-income ratio and overall income and credit profile. Examples of acceptable documentation include the borrower's written explanation, proof of ownership of an asset that was sold, or a copy of a wedding invitation to support receipt of gift funds. The lender must place in the loan file written documentation of the rationale for using the funds.
Thinking About buying or selling a home? Work with a professional that has the expertise and experience to protect your interests.
Call me at any time. I am ready to help.
Mariness Chata – Broker
(661)317-3332
marinesschata@outlook.com
Over 20 Years of Real Estate Experience at your service.
I am never too busy for you!