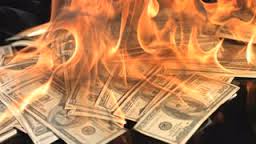 PROBATE AVOIDANCE – Transfer on Death Deed with Named Beneficiary
This law creates the revocable transfer on death (TOD) deed which allows a homeowner to transfer to a named beneficiary 1-4 residential real property upon the owner's death without a probate proceeding.
Existing law provides that a person may pass real property to a beneficiary at death by various methods including by will, intestate succession, trust, and titling the property in joint tenancy or community property with right of survivorship, among others.
This law will, until January 1, 2021, create the revocable transfer on death deed which would allow the transfer of real property on the death of its owner without a probate proceeding, according to specified rules. The deed has no effect until a person dies, and can be revoked at any time.
This law applies only to:
• Residential one to four properties,
• Condominium units and
• Single tract agricultural land (40 acres or less) improved with a single-family residence.
Please call me for more details. This new law has some restrictions and it will not protect all homeowners from Probate.
Whenever you are ready to sell your property please give me a call. I can help you sell your property for the highest value with the lowest expenses due to my unique marketing strategies.
Feel free to contact me at any time. I am looking forward to speaking with you.